'Sorcerers Starter Kit'


Bookmaking Project
Made this a while back in school. Applied a lot of different techniques to create a 3-Dimentional object with character that had a lot of secret compartments and instruction areas.
Before you judge me on my lack of knowledge as to what the symbols even mean, and get too deep in what the hand-written text says, know that I didn't really know a lot about this (even in theory) and kinda made a lot of it up and took artistic liberty with it. Having watched Full Metal Alchemist since, I believe I could put a lot more "Legit" information in these, however at the time it wasn't my objective.
This project incorporated:
- Initial concept and drawings
- Chip board cutting and fitting
- Canvas working and staining
- Laser cutting/engraving
- Paper fold and accordion book techniques
- Magnet inlay for snap closure
- Weathering
Overall, fun project, but overall an interesting paperweight that got me good grades in the class.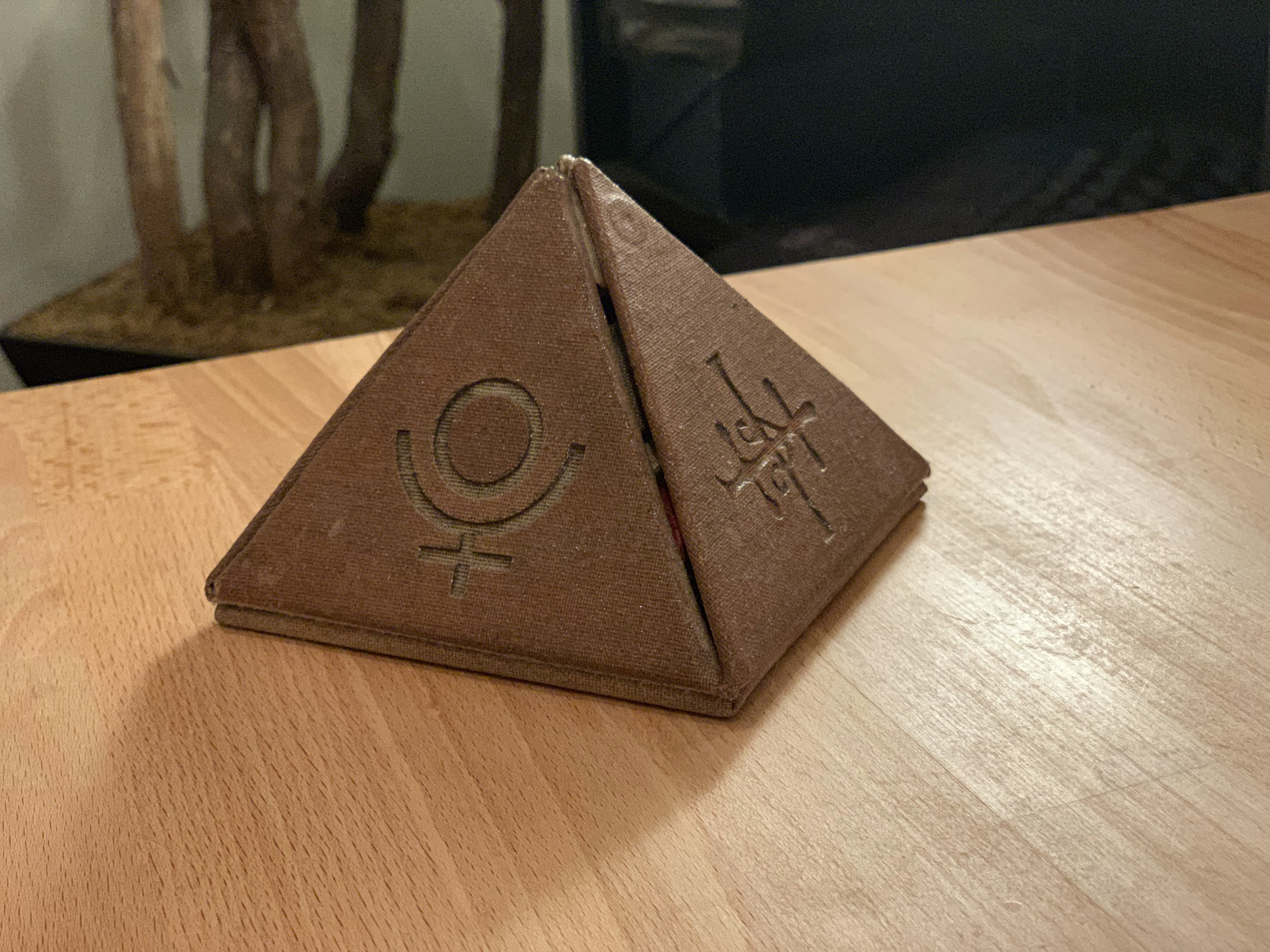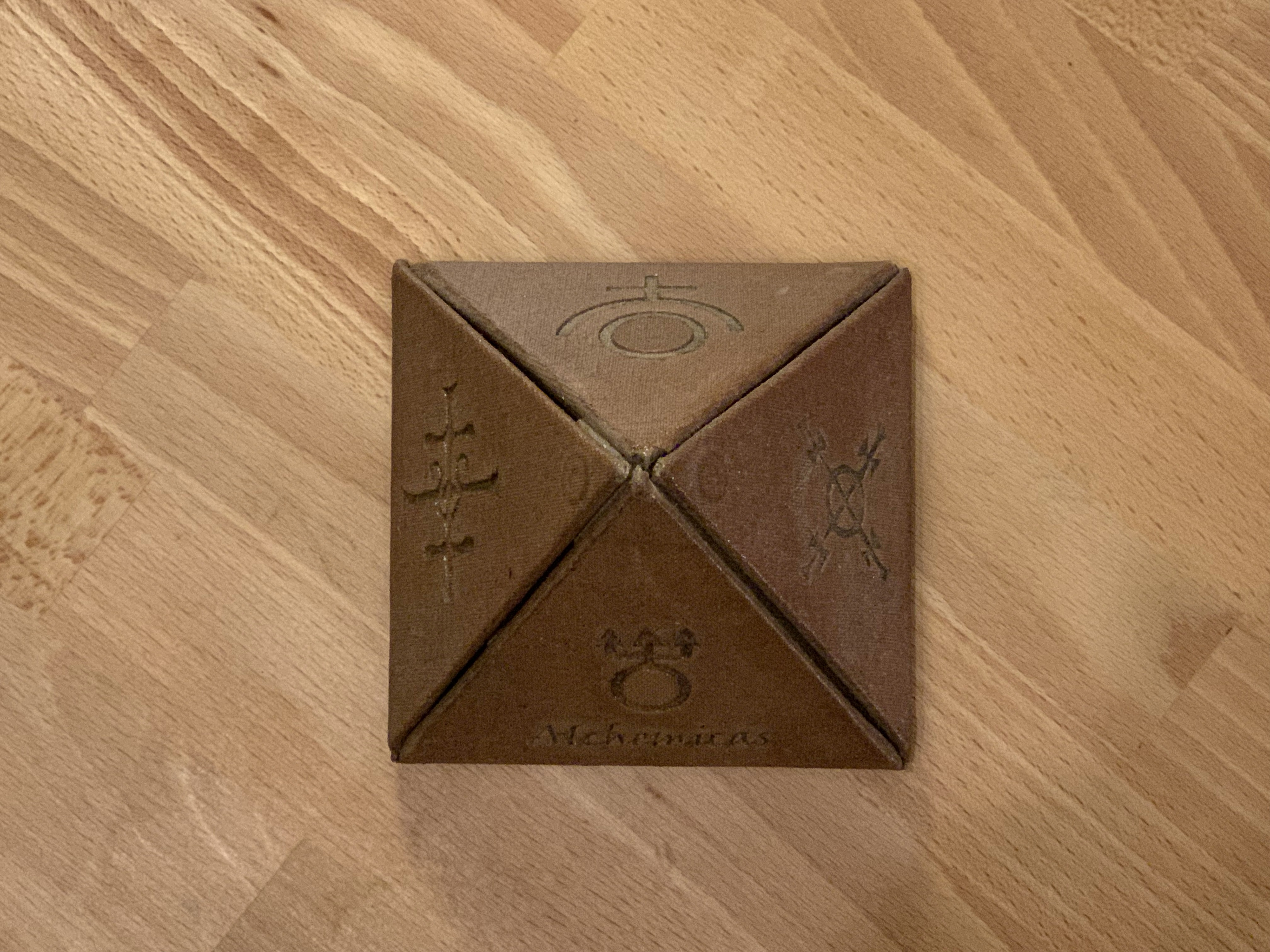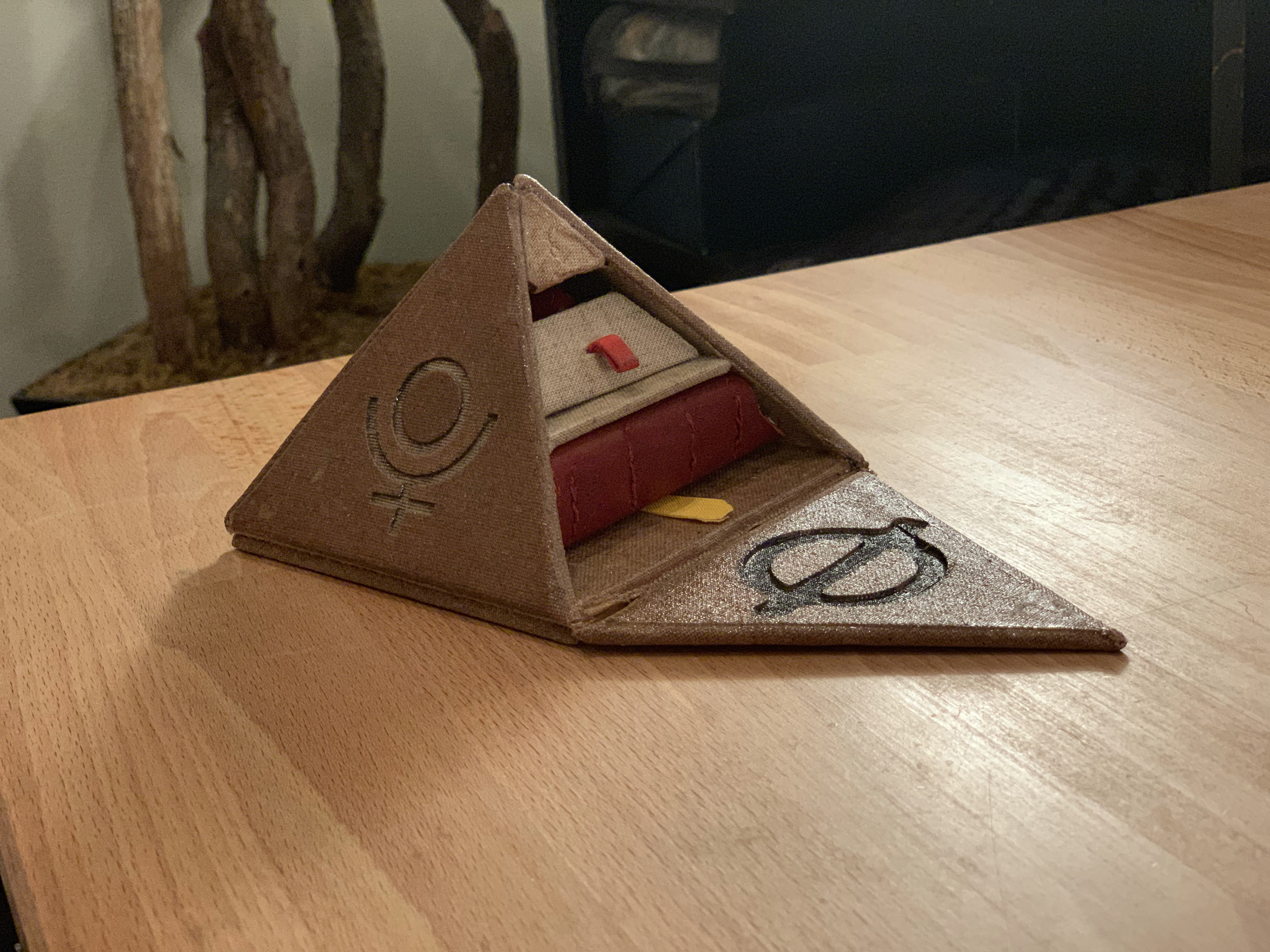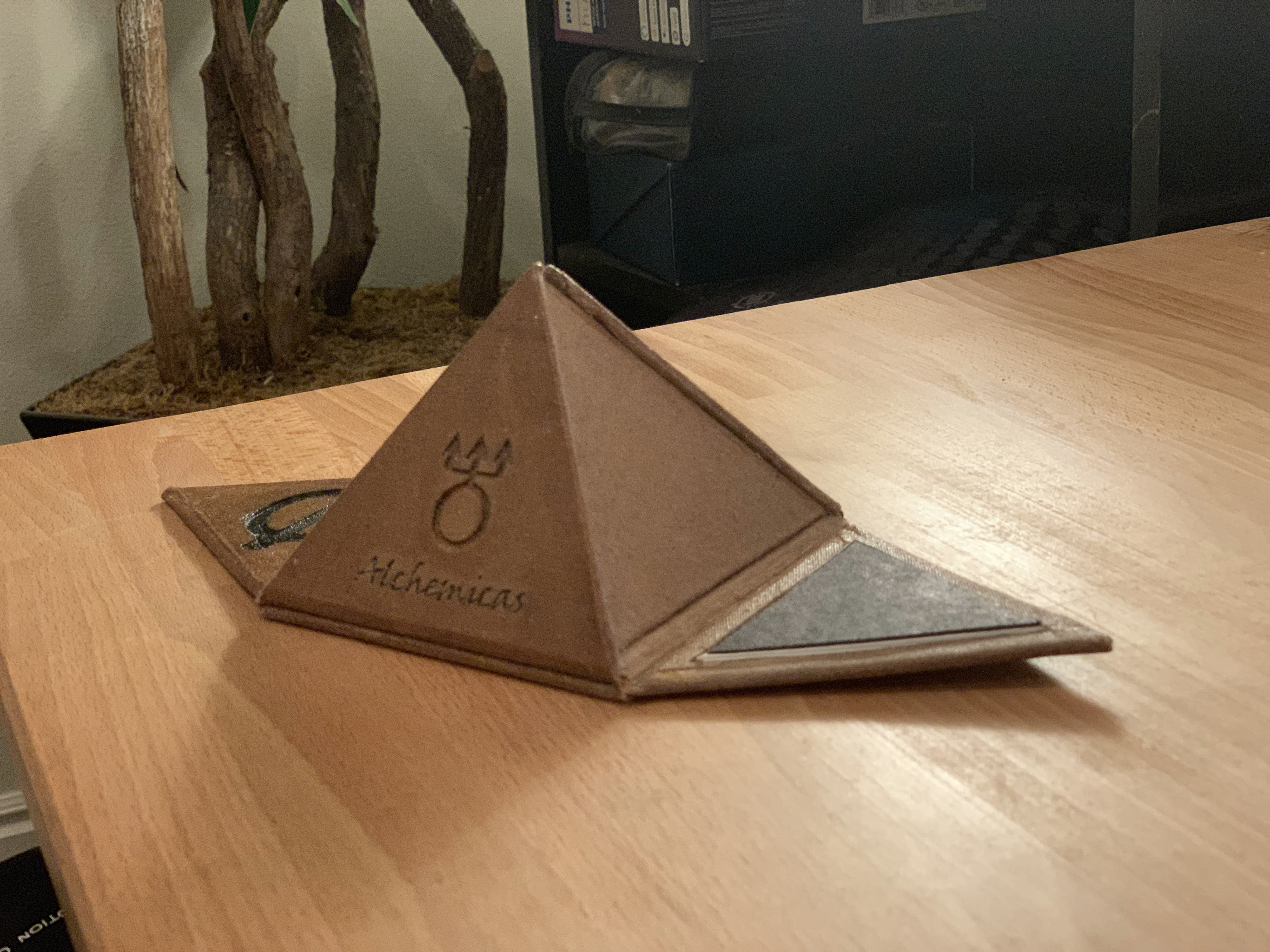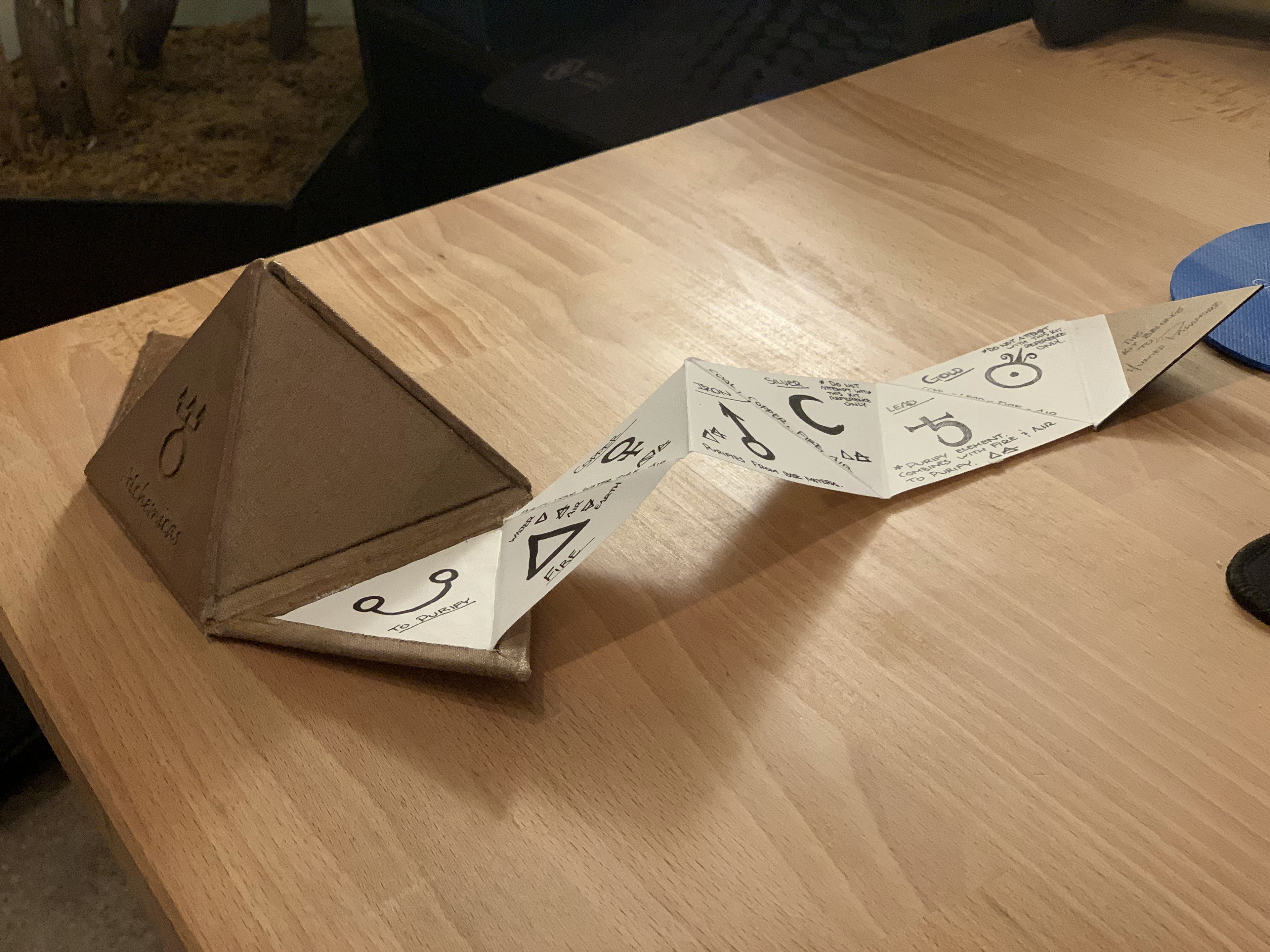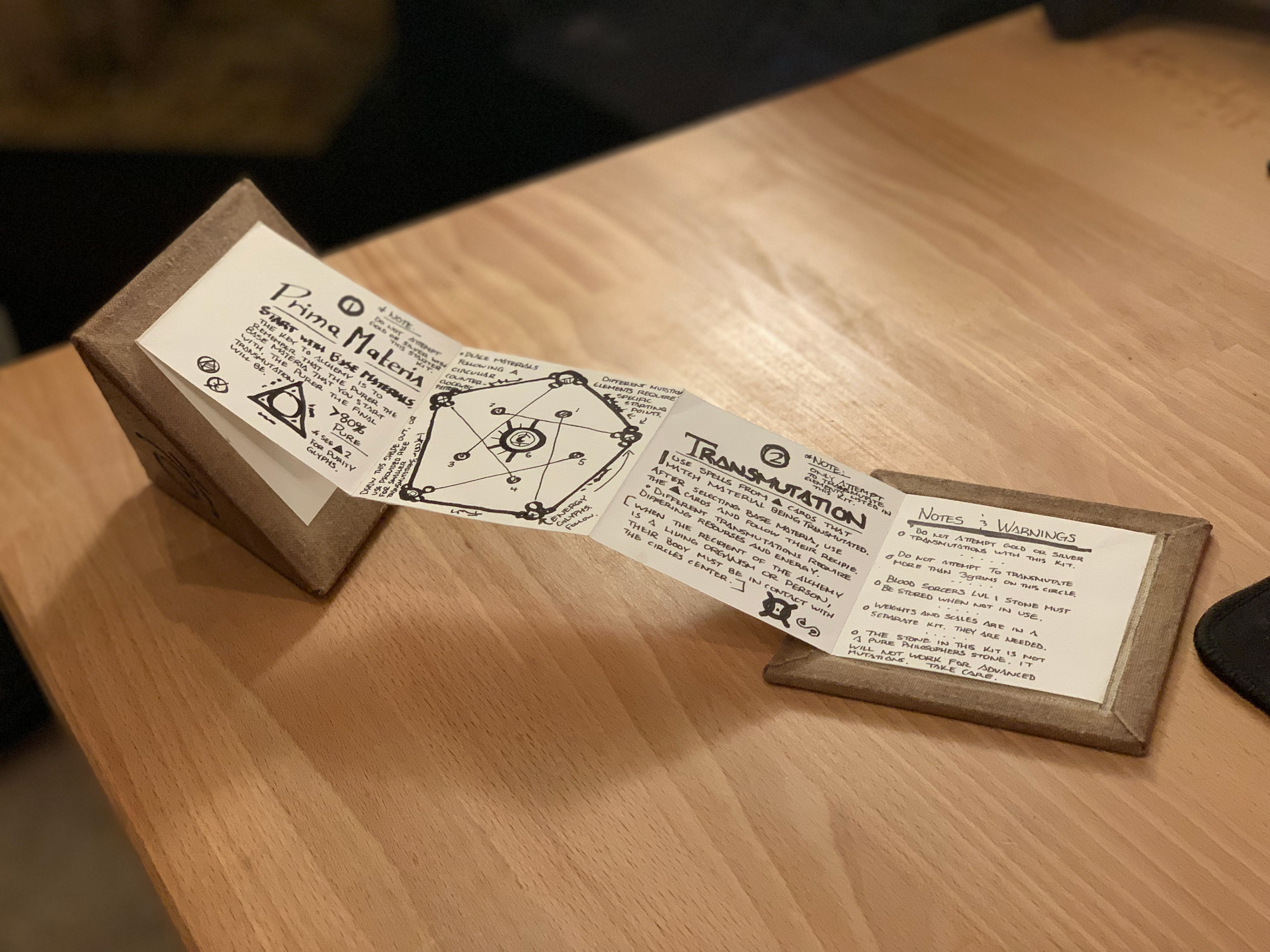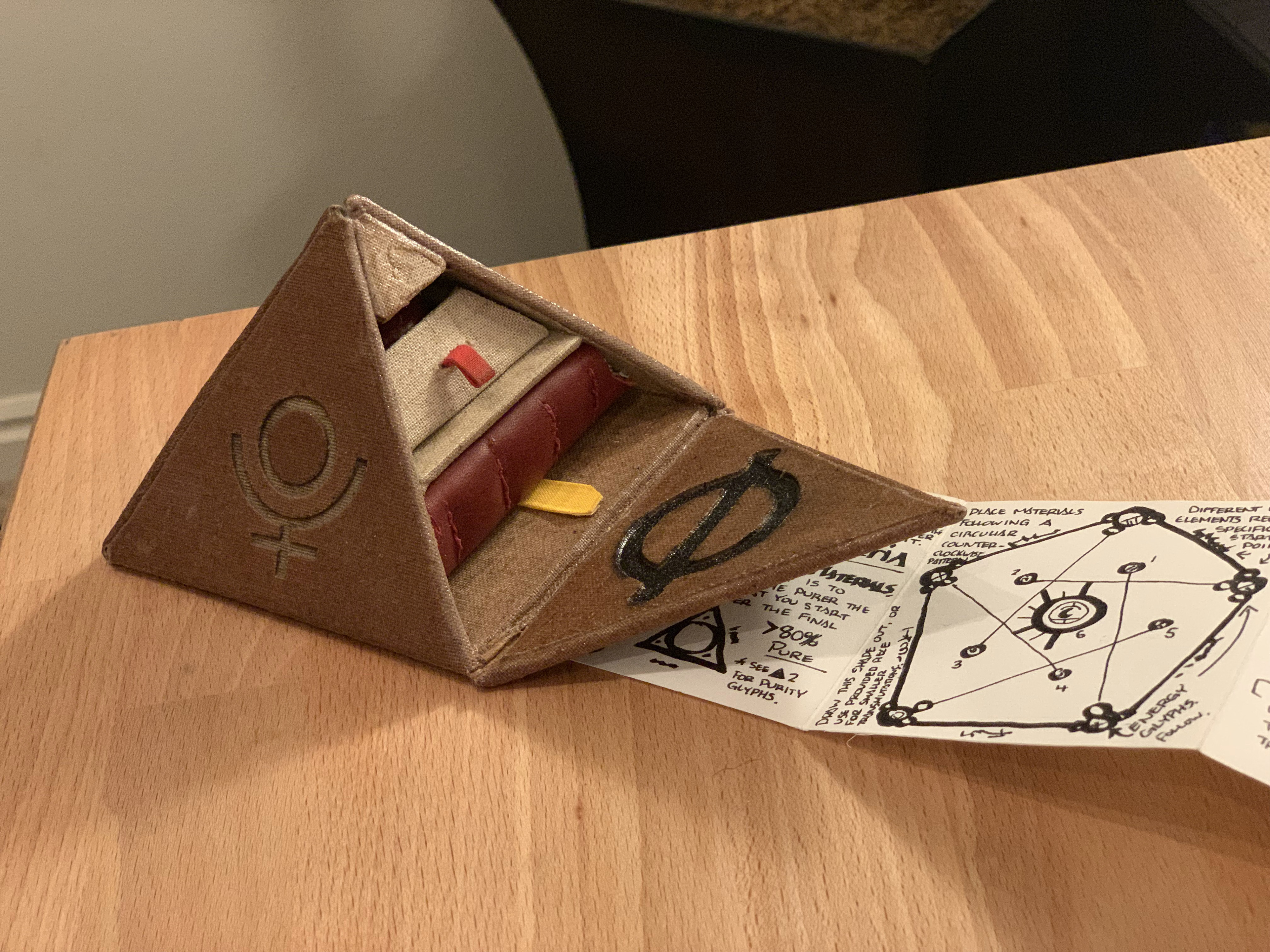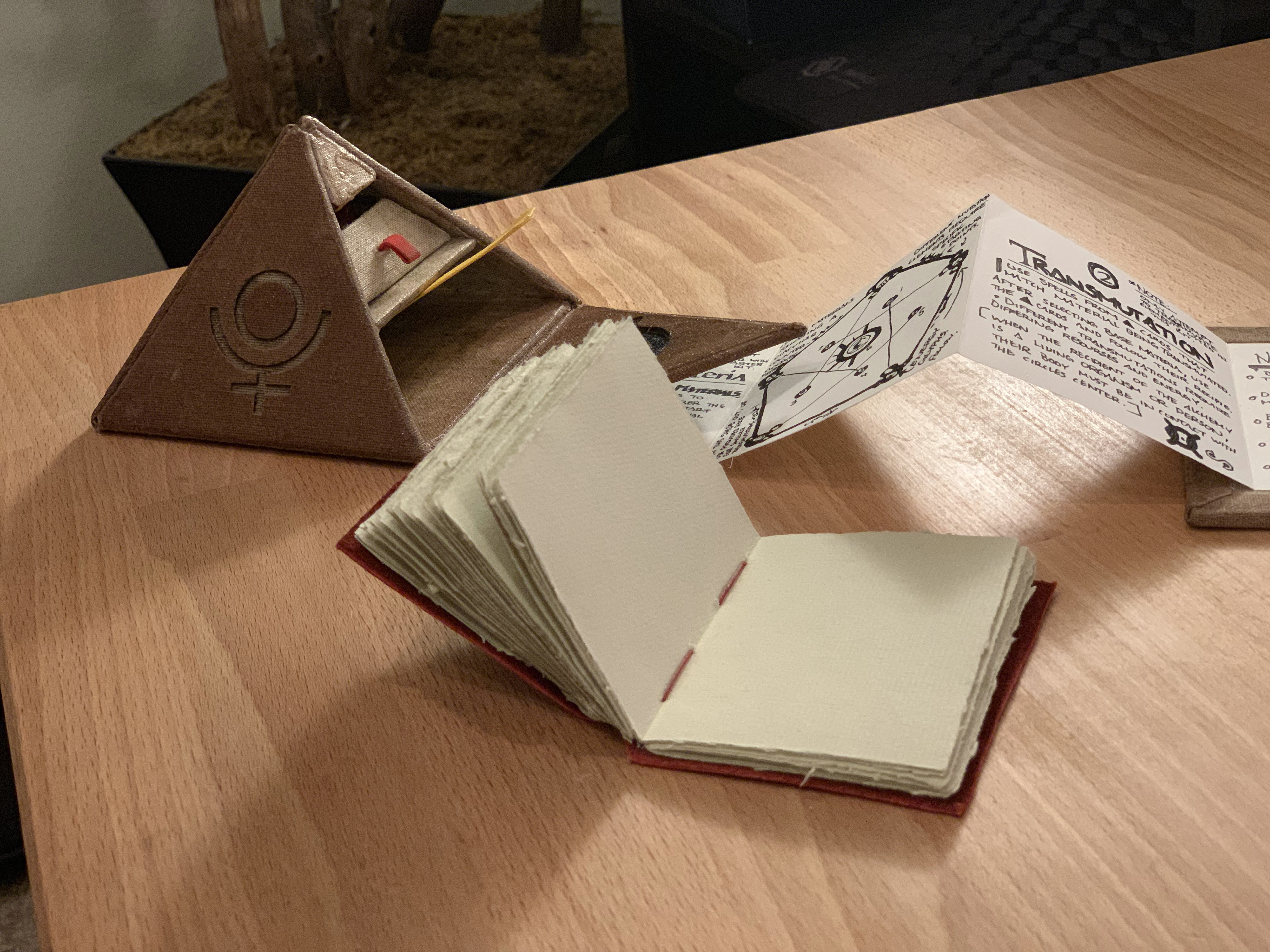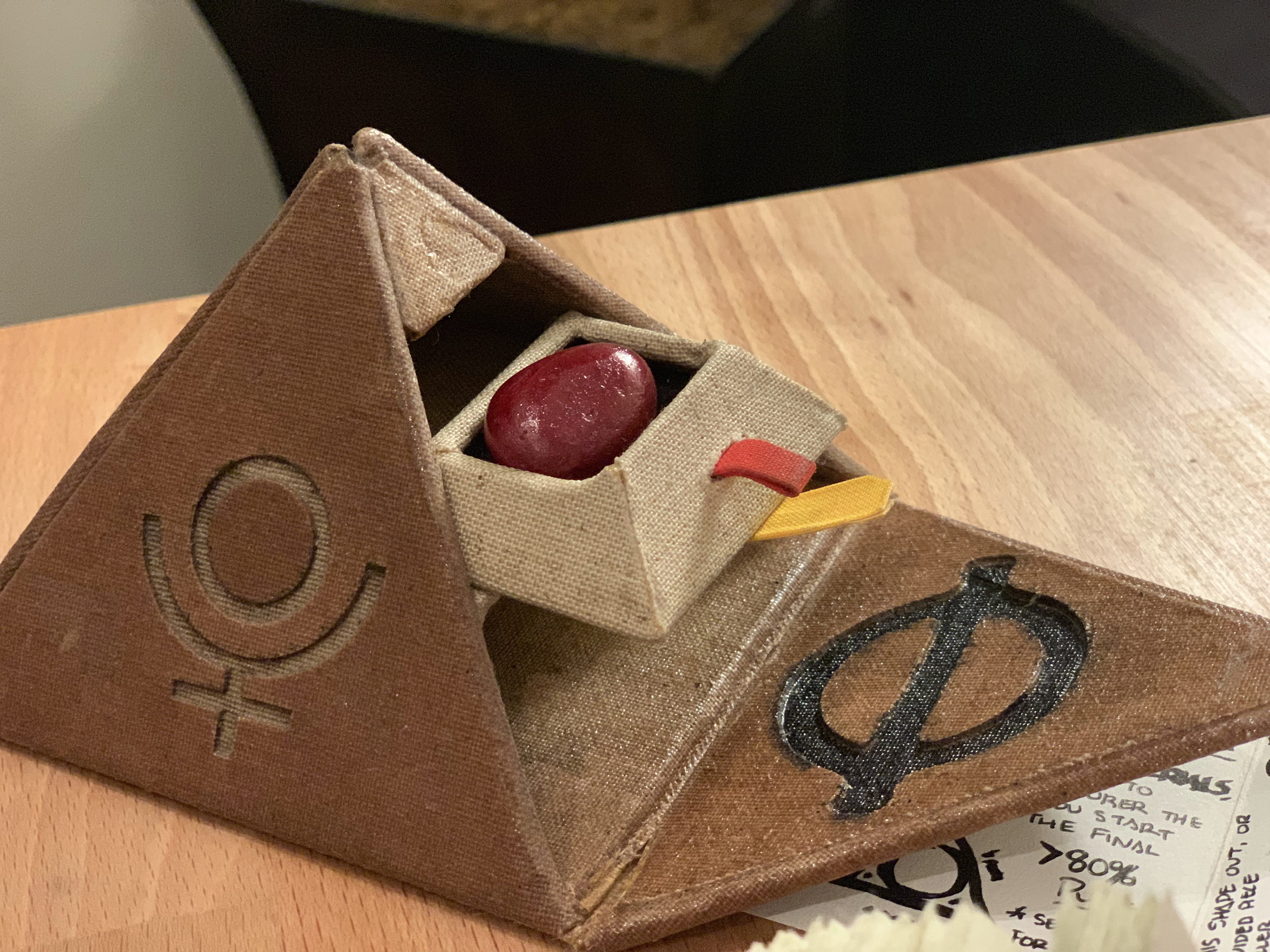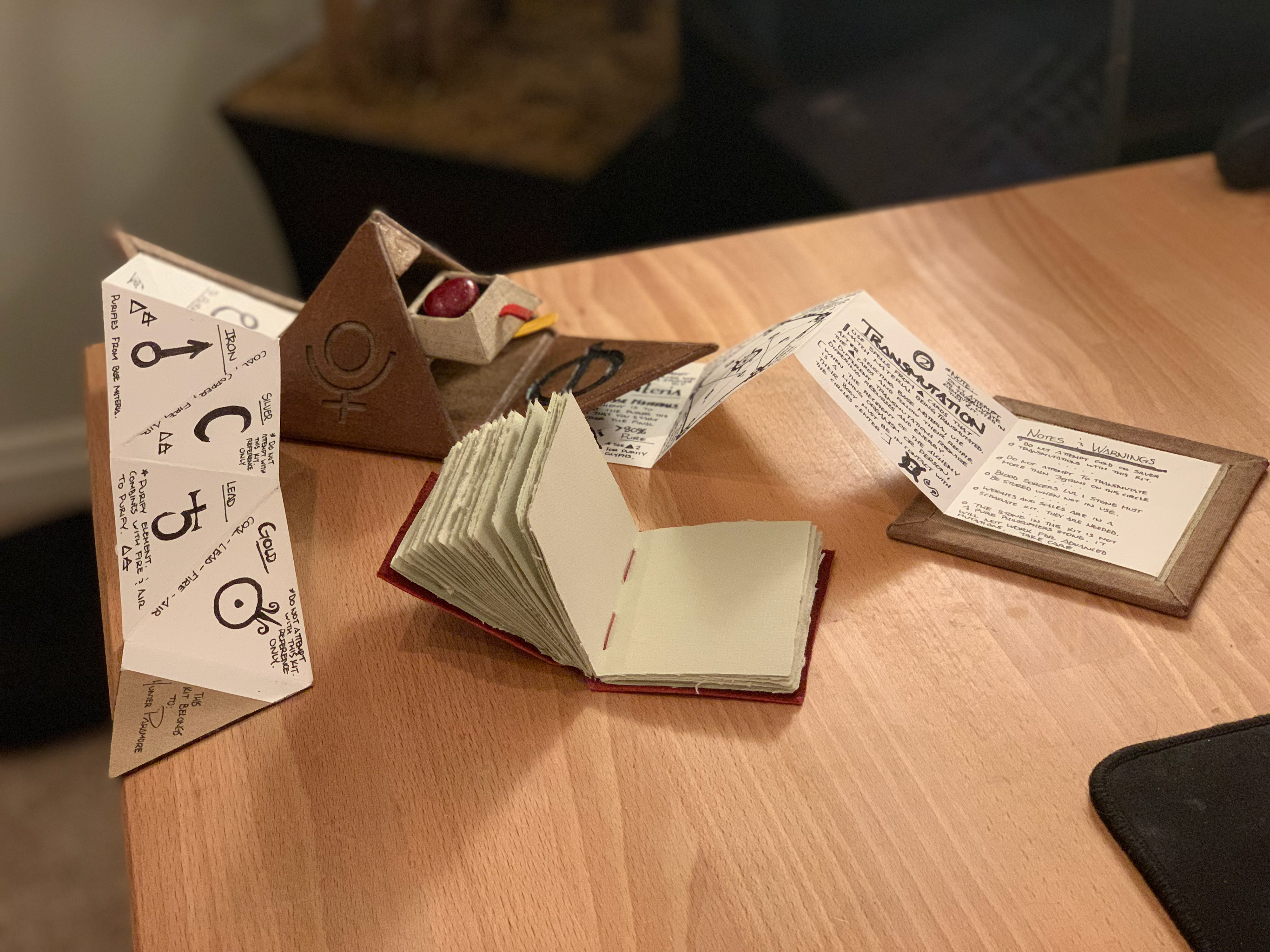 Accordion Booklet


Bookmaking Project
Pretty simple, yet also good to practice and learn a lot of the techniques.