One of my various Hobbies is Airsoft. I love the sport as it is both fun, challenging, and just plain cool. I try and invite as many others out to come with me and others, and that means that I need several guns to both use myself, and to lend out to others who come. 
Until now, I have had the guns stacked in various corners, on shelves, and splayed out on the table. No more! It took about two evenings but I must say I am very proud of the results!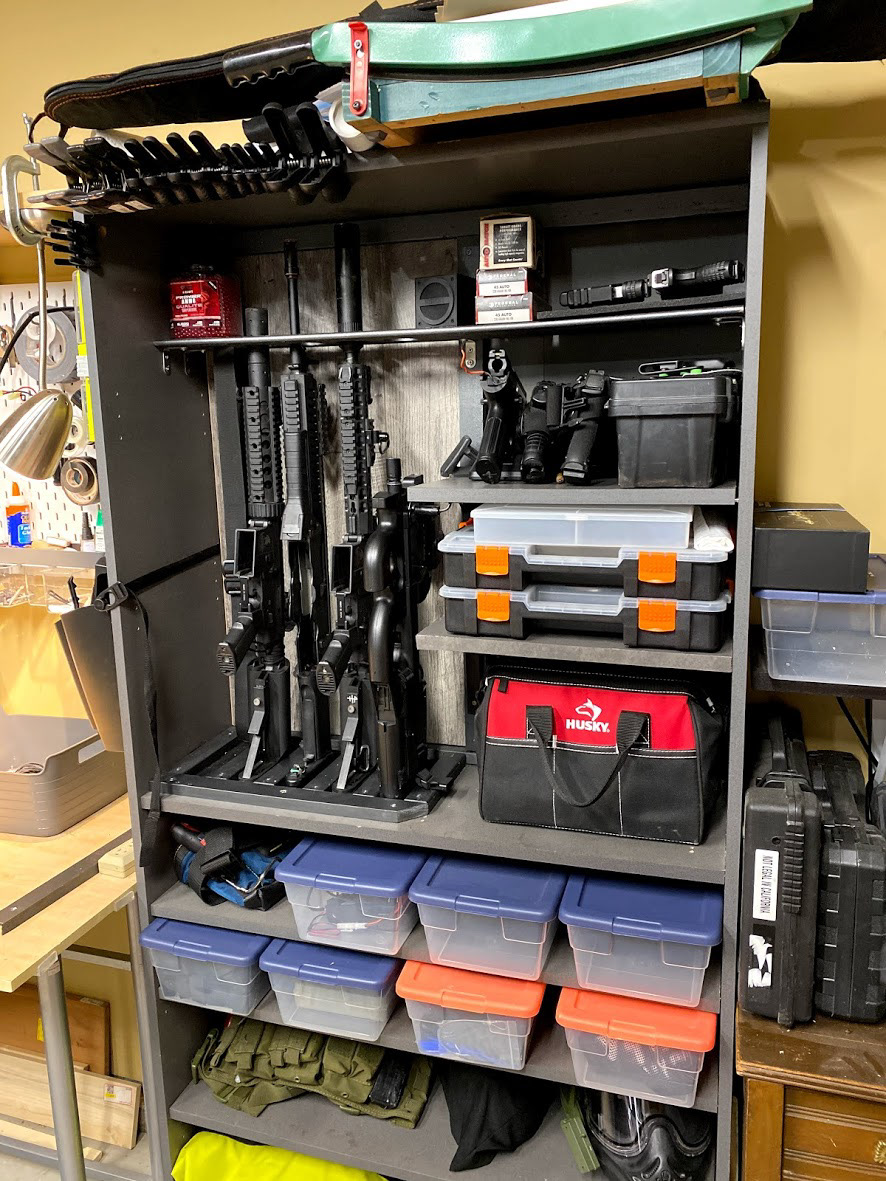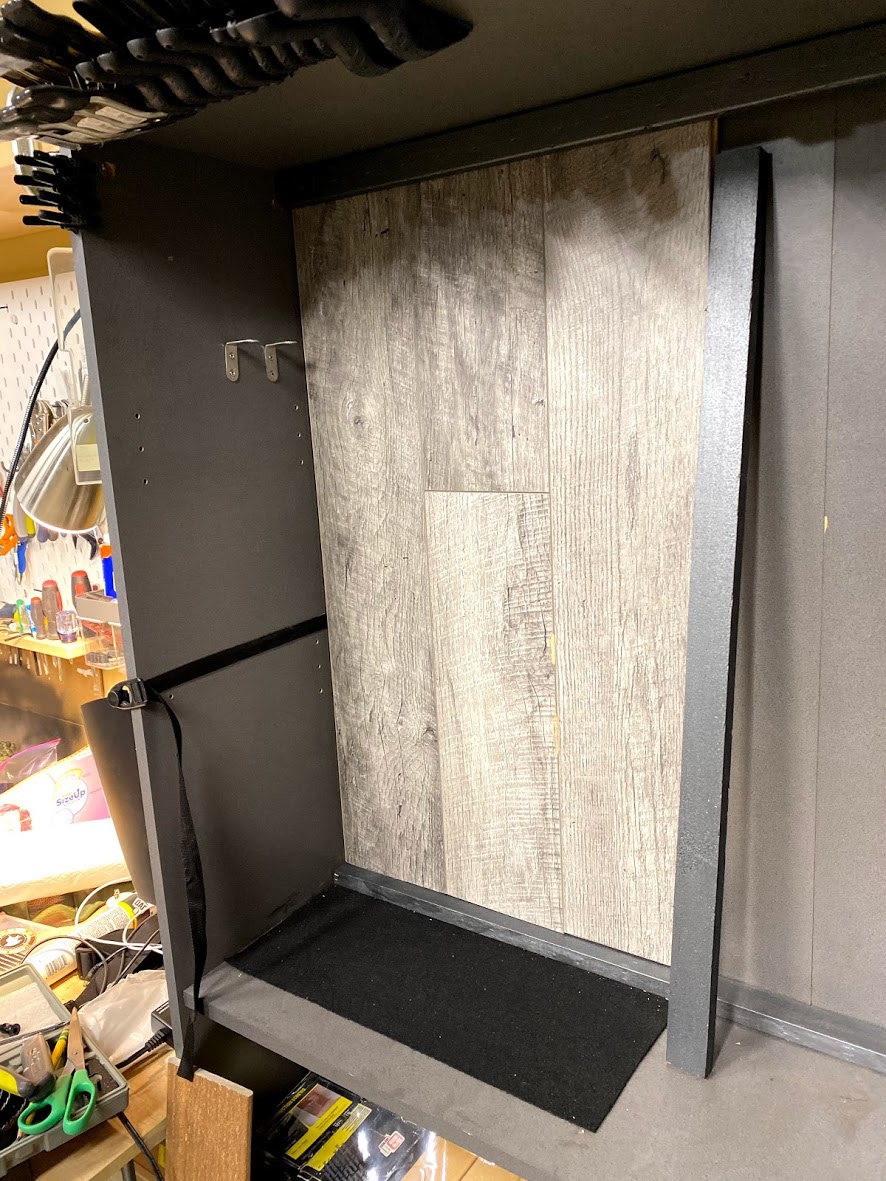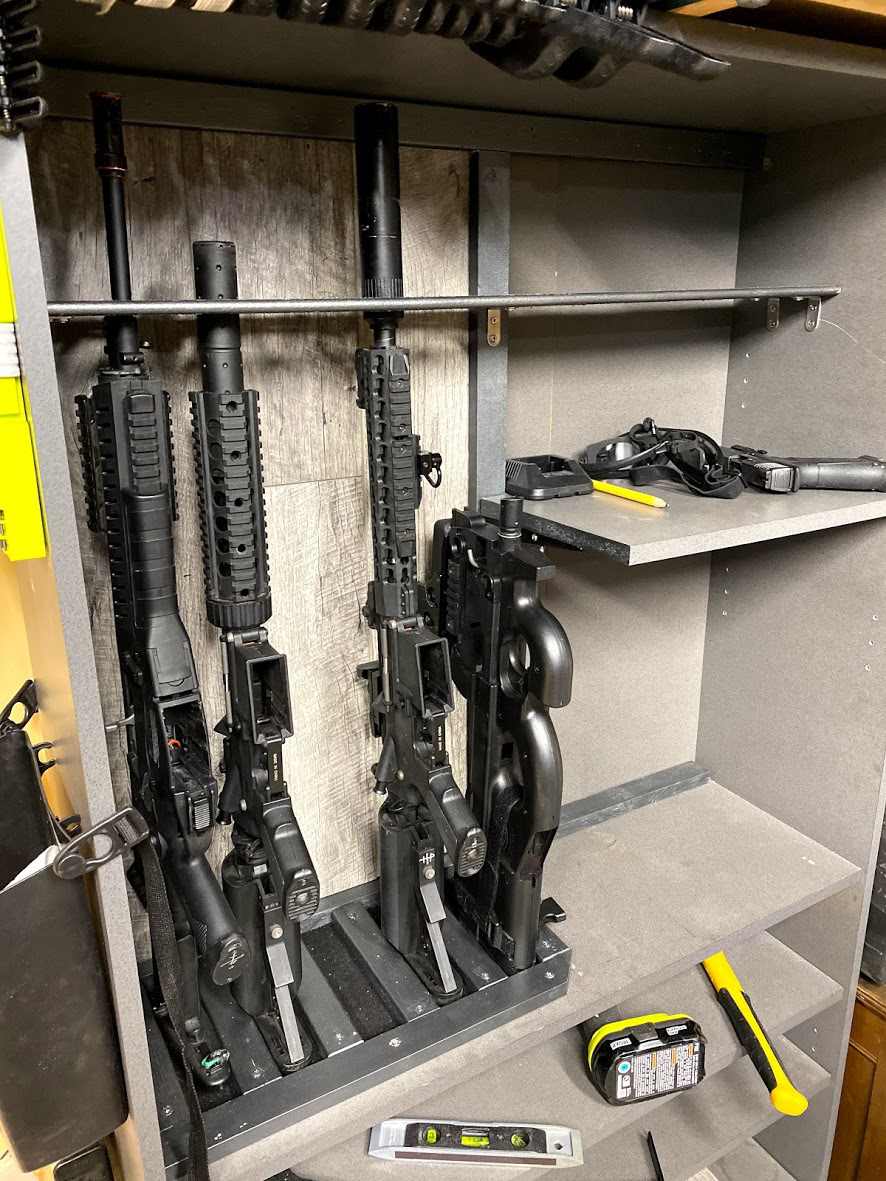 Once I got several of the pieces cut, painted, and screwed in, I had to put some of the guns in as a quick test to see how they fit. I was loving it so far!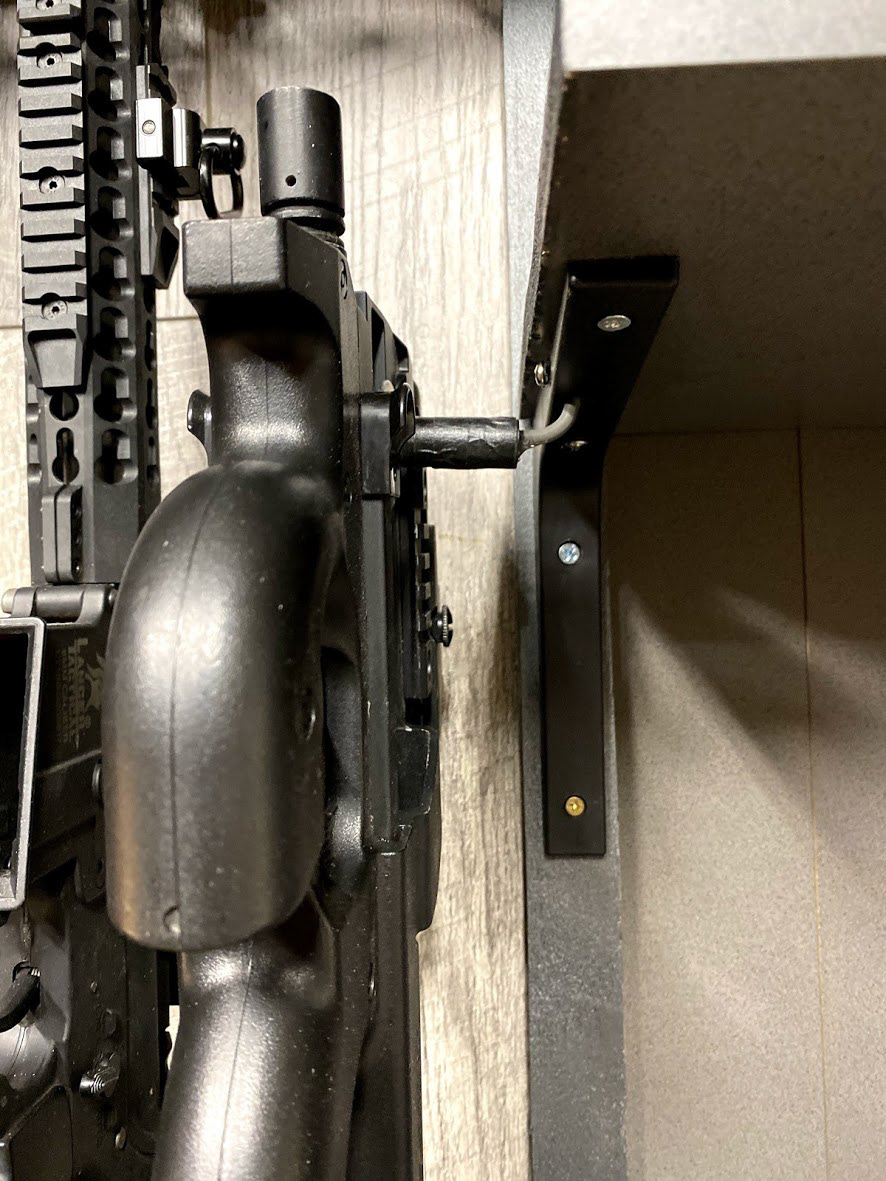 P90 Problem
I had a small problem with my P90... It was a lot shorter than the other guns and didn't reach long enough to poke the barrel through a hole in the top. Looking around the garage I came up with a solution using a shelving piece and a wall mount bracket. It fits perfectly and looks so awesome!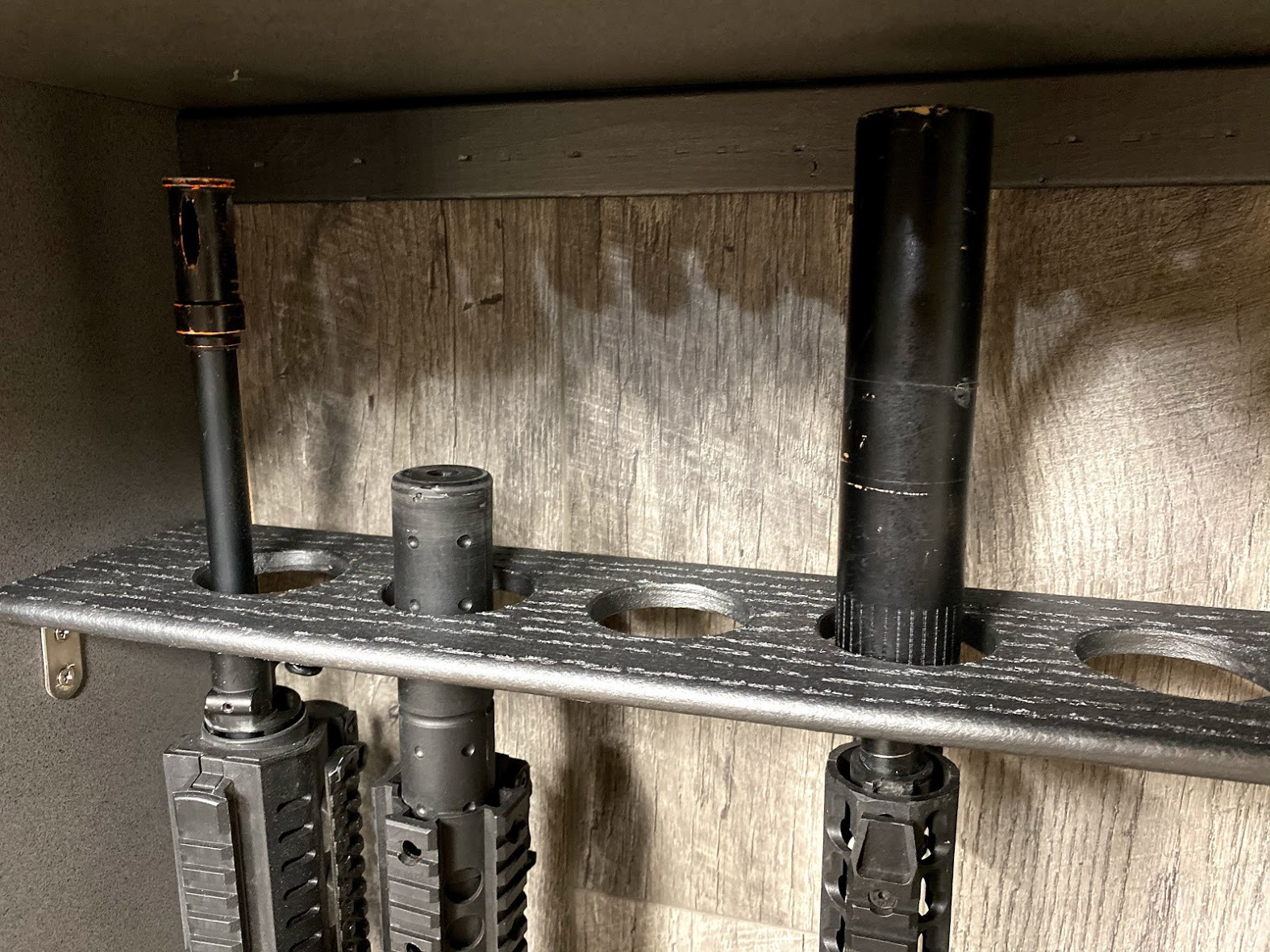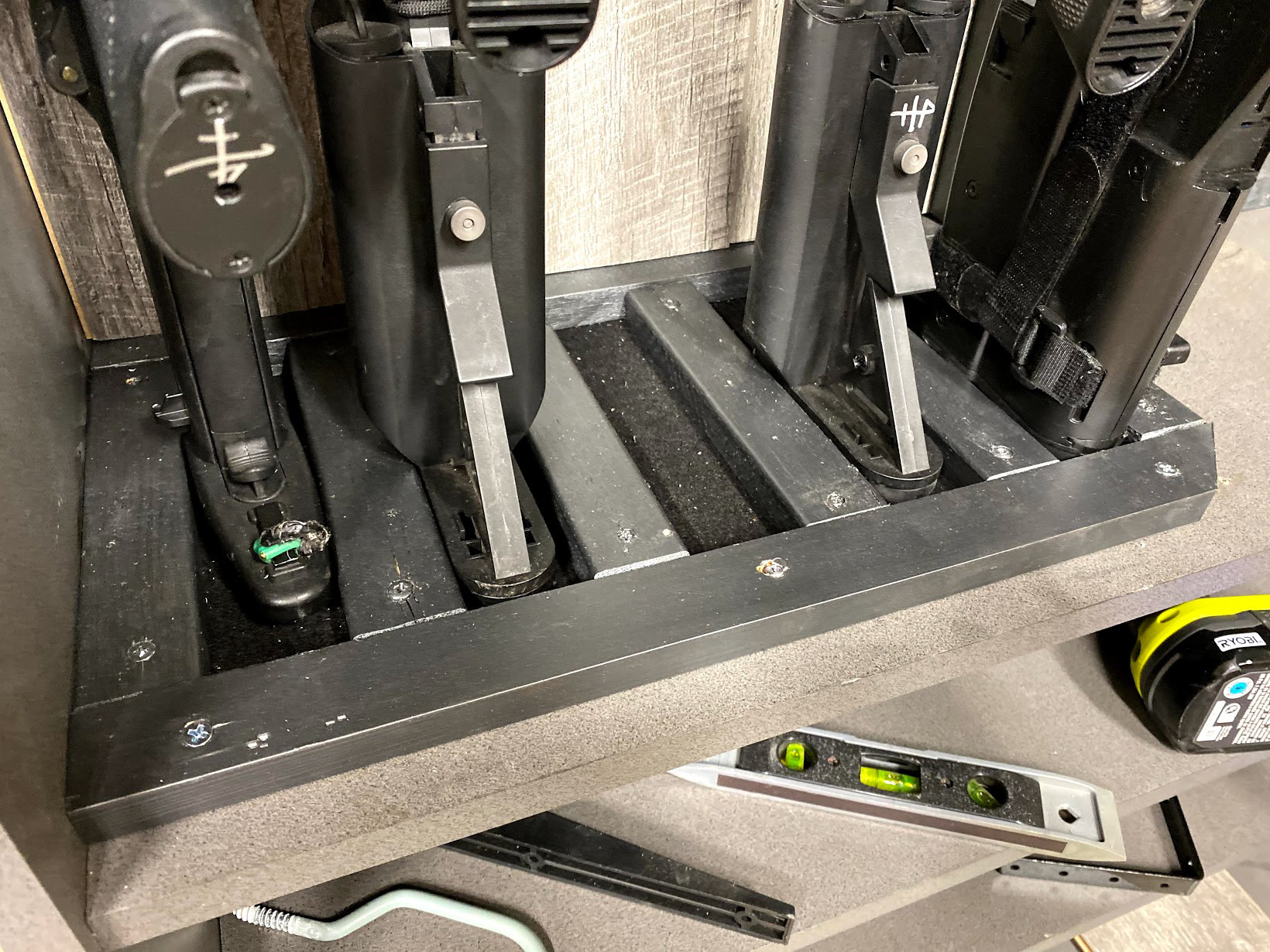 Final Product
In the end, I am very pleased with this project. I was able to change a couple of shelves into a really nice looking gun rack that could hold nearly all of my airsoft equipment, as well as many containers containing various tools, painting supplies, cameras and mounts, and batteries. 
I plan to eventually add some light strips at the top, and possibly place doors on it so as to hide the presence of what look like real guns from anyone who happens to glance inside my garage when it is open. For now, I am quite happy with how this turned out. Organization, and giving everything a specific place has once again greatly improved my quality of life.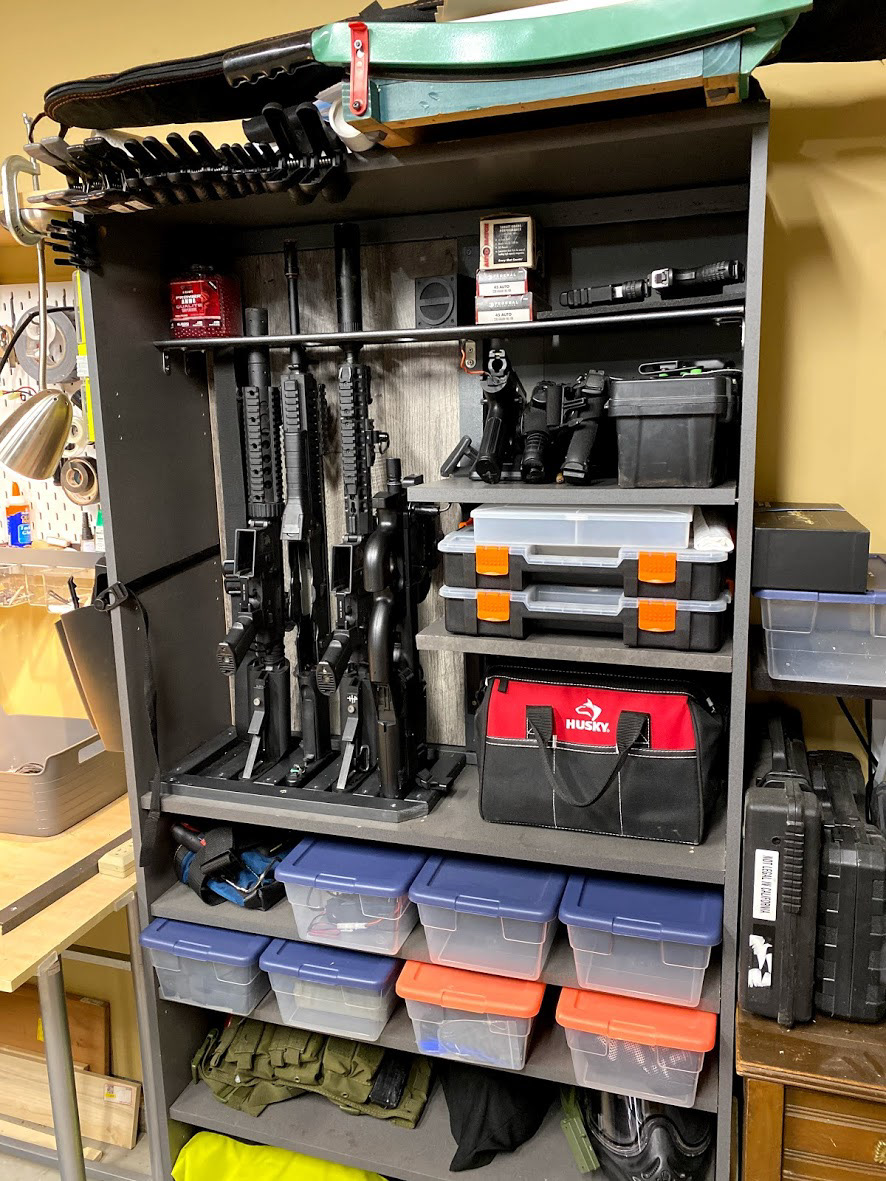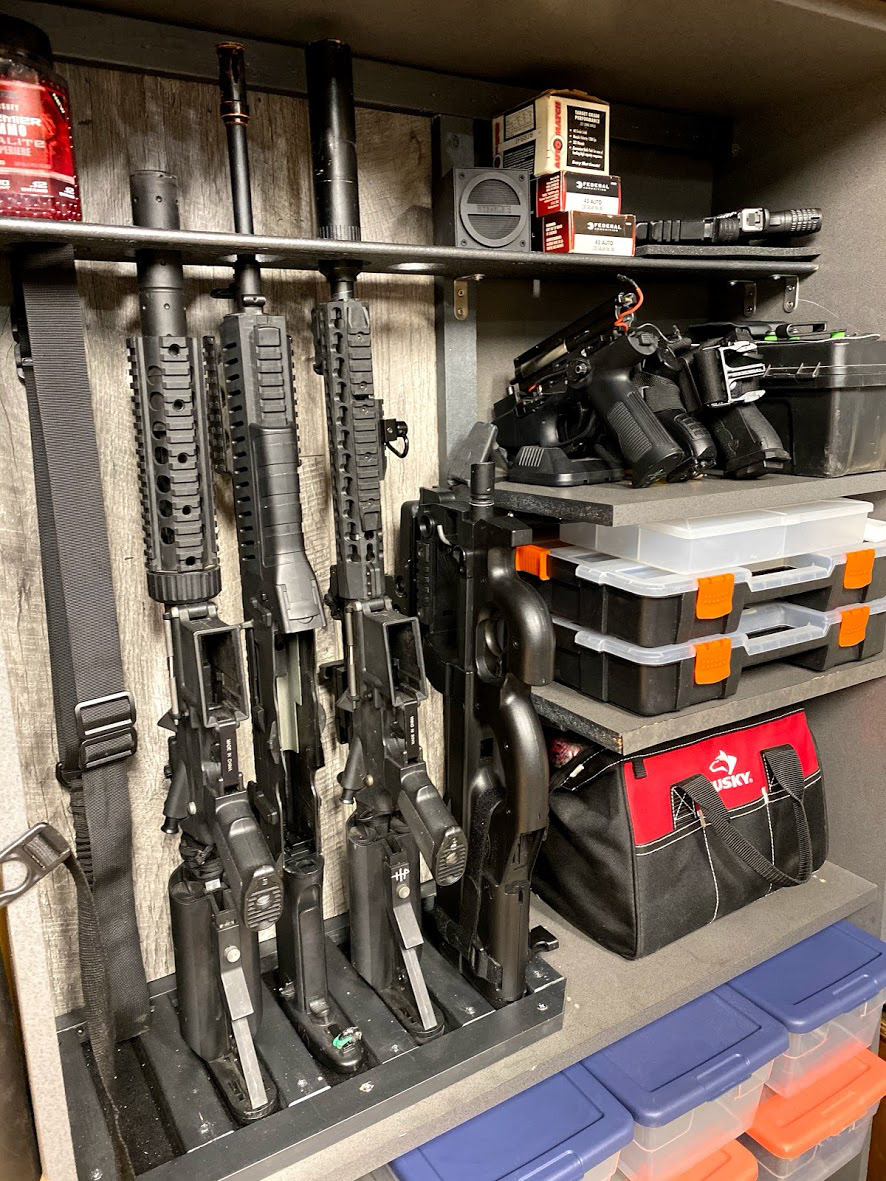 Update Time!

Isn't it wonderful when you get a chance to revisit a project? Well, in this case... we moved to a new house and that shelf doesnt fit in the area where I am not storing my airsoft guns. (a closet in my office) So I got to create a new set. 
I will repurpose the old shelf to hold tools sometime soon, but for now, here is the update for the closet.